Not only are these glass homes beautiful but they are incredibly cool as well. Today, it seems that the glass home trend is on the rise. I love them because they make enjoying your surroundings so much easier. Imagine looking out from almost any room in your home and catching an unobstructed view of the sunrise or even the sunset in the evening? Priceless.
Could you envision yourself living in one of these glass homes?
A fireplace set within a wall of glass with views of a lake and the Canadian mountains.
Poplar Point Dr
Kelowna, BC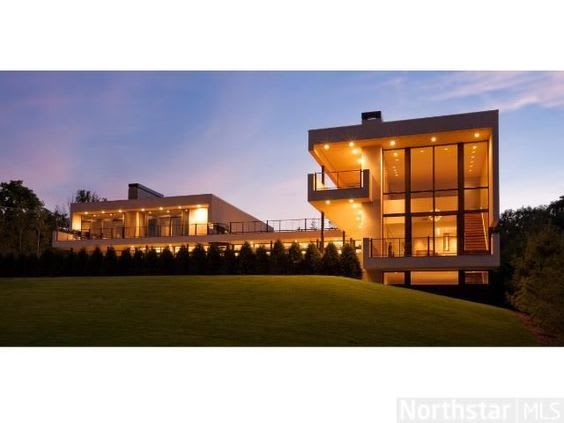 This home is a modern masterpiece. Its unique geometric design and glass structure are truly incredible.
Huntington Avenue
Saint Louis Park, MN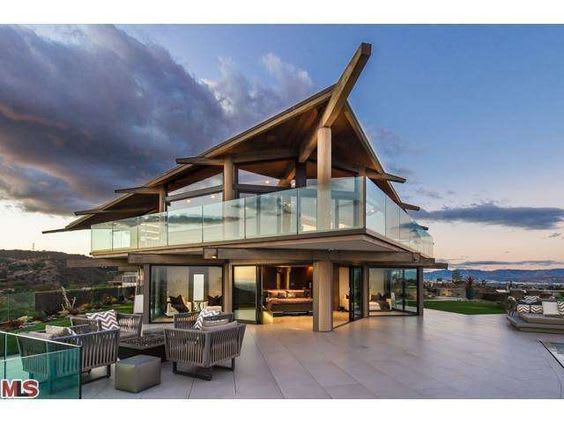 This, glass, seaside estate is a dramatic expression of contemporary architecture and captures 270 degree panoramic views of the shimmering ocean and Santa Catalina Island.
Macapa Dr
Los Angeles, CA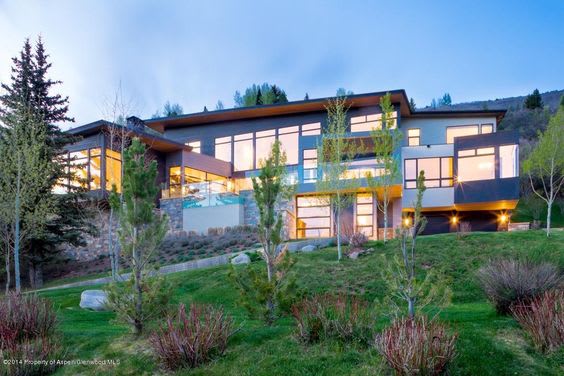 Stunning contemporary design paired with expansive views make this residence a standout on Red Mountain. A very tasteful design with a great floor plan – living, dining, kitchen, family room and master suite all on the main level opening to the outdoor living room terrace with a fire pit and a terrace off the dining room.
Draw Dr
Aspen, CO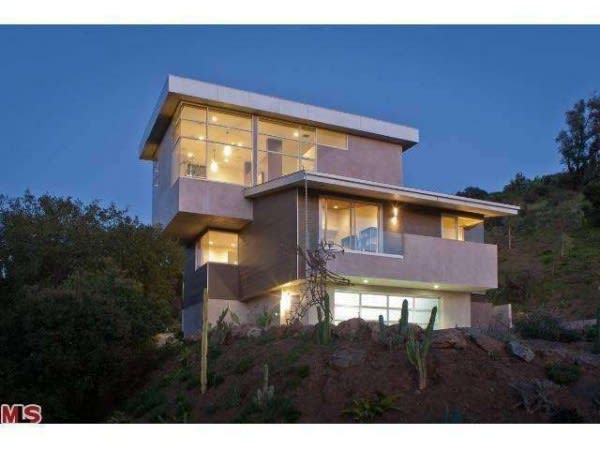 Stunning panoramic ocean and Malibu countryside views from every room of this 4 bedroom, 3 bath, 3400 sq.ft modern architectural home designed by award winning architect Patrick Killen and Widmann Development.
Stagecoach Rd
Malibu, CA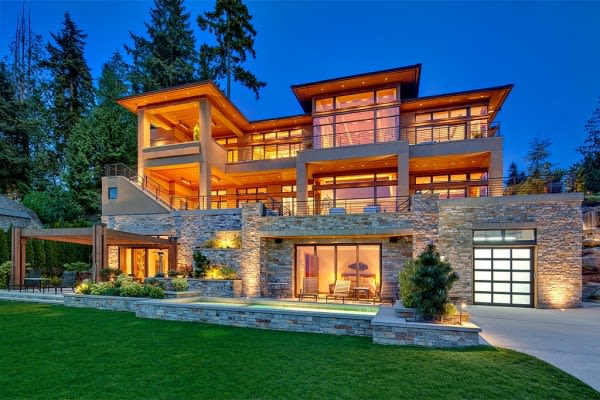 Designed by Vassos Demetriou, this gated home offers the ultimate in lakeside living and entertainment opportunities. The finest of materials and hand-picked tradesmen created a standard of excellence rarely seen. The home's indoor-outdoor connectivity is enhanced with sophisticated sliding doors, covered terraces and expansive views.
SE 41st Lane
Bellevue, WA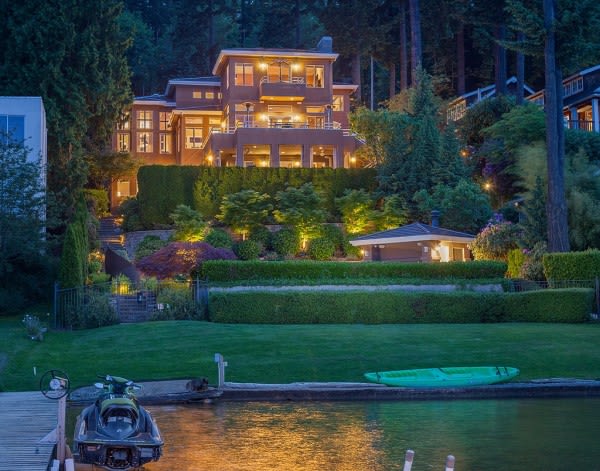 A magnificent gated waterfront estate, elegant yet warm, comfortable and lushly landscaped. A cascading garden Koi pond surprises your guests and enchants your arrival! 70 feet of low bank waterfront has year round deep water moorage.
E Mercer Wy
Mercer Island, WA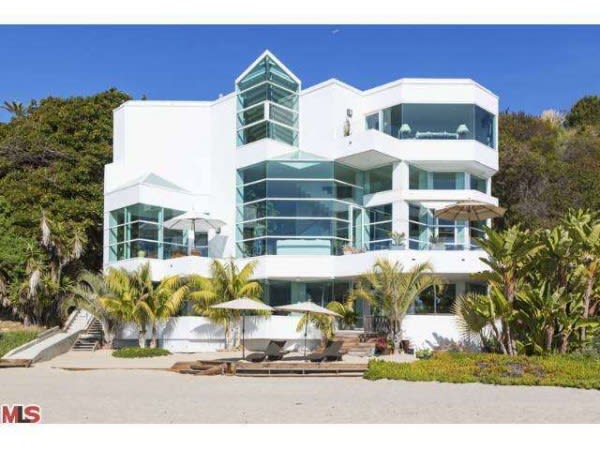 Located on one of the most desirable beaches in Malibu, this Paradise Cove beach home is an architectural masterpiece. Originally designed by Steven Ehrlich and completely remodeled by interior designer Michael Lee, this double gated, multi-level four bedroom, four full baths and three half bath home boasts privacy and quality in a truly sensational setting.
Pacific Coast Hwy
Malibu, CA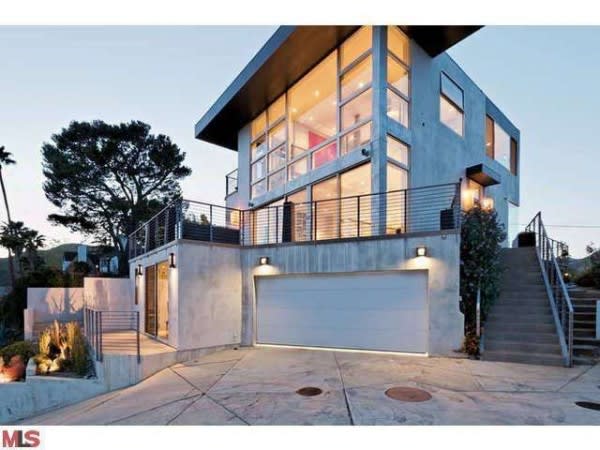 Spectacular modern property, recently constructed home with panoramic ocean views of the Santa Monica bay and city lights by night. High-end finishes throughout make this sexy and chic home a masterpiece of both form and function. Retractable walls of glass bring the Santa Monica Mountains and blue Pacific into your living space.
Lockwood Rd
Malibu, CA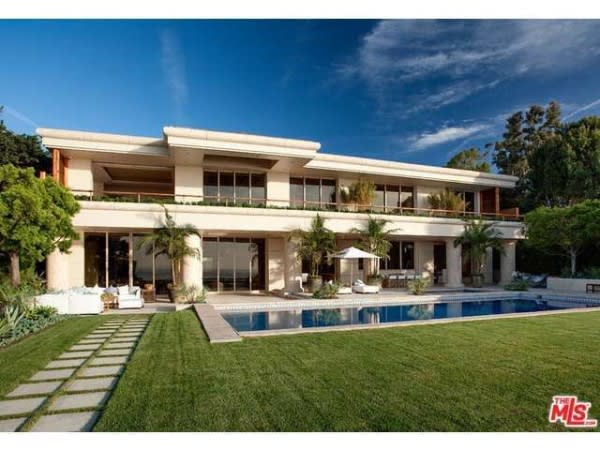 Pass under the columned portico through towering doors into overwhelming beauty as you stand in the high-ceiling, grand living room with fireplace and look out toward manicured tropical lawns to the blue Pacific.
Cliffside Dr
Malibu, CA