Calm breezes, crunchy coastline, clear waters, whether you are looking to purchase a second home on the Iberian peninsula, or fantasizing about your next travel destination, we present Cascais, Portugal for your consideration. For our inaugural Coldwell Banker Around the World blog post, we are heading to the sunny climate of Cascais, Portugal. Known for its beautiful weather and beaches, Cascais is home to Coldwell Banker Luxus, part of our Coldwell Banker Portugal network. In addition to becoming a popular international travel destination for leisure over the years, Pedro Abecassis, the broker-owner of the office who we spoke with, notes the area is ripe for quality investments too.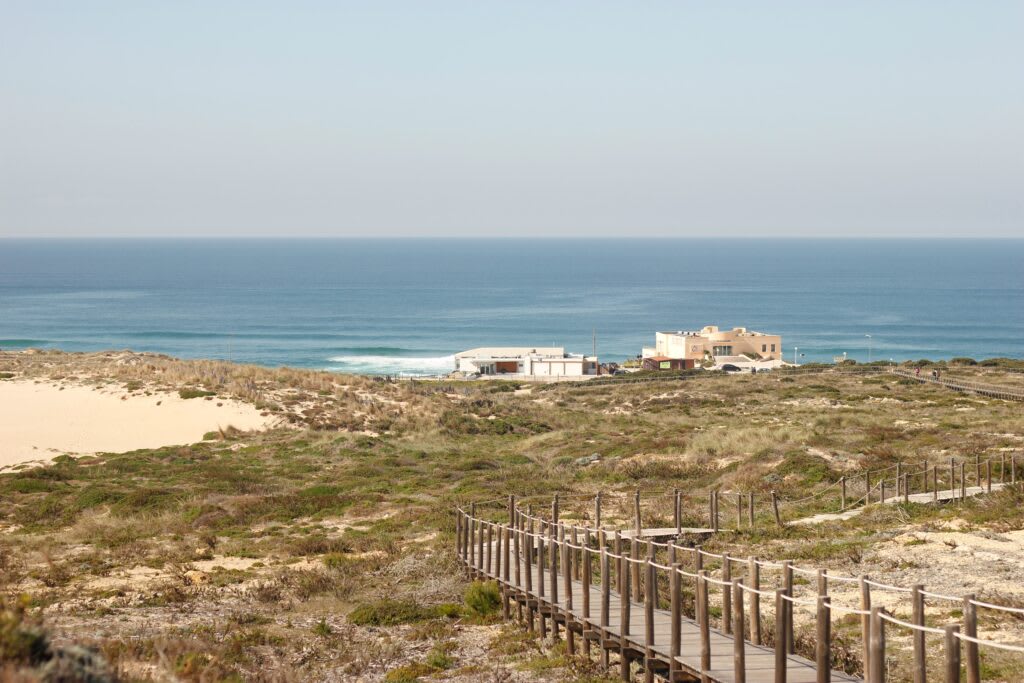 The clean, pristine beaches, and the clean modern lines of design and architectural style are appealing to folks from all areas on the globe. "Portugal is recognized internationally for the high quality of the work done by its architects. Proof of this are the two Pritzker Prizes that have already been awarded to the architects Eduardo Souto Mouta and Álvaro Siza Vieira," Abecassis states. "Likewise, very attractive prices have made real estate in Portugal into a competitive and trustworthy sector."
Where do you live: Cascais, Portugal
What is the perfect weekend day like: Enjoying beautiful sunny days, at our amazing beaches or playing golf. Finishing the day by taking in the sunset while drinking great wine with friends.
How do people move around the area, transportation: Private cars or with public transport, the bus or train.
Tell us about the foods your area is known for: We are known for our fresh fish and seafood.
What is your favorite meal? At home or at a restaurant: My favorite meal at a restaurant is codfish, shrimp and clams.
Where do you recommend someone vacation in your region, why: Cascais, in the city center. Stay at a hotel by the sea and enjoy the perfect weather, gastronomy, culture and leisure in a relaxed and secure environment.
What is your favorite recreational or leisure time activity: Playing golf, stand-up paddle boarding in the Cascais Bay, and drinking wine at sunset. The area is famous for its surfing as well!
Is there a specialty your area is known for: Our cuisine! Our must-visits are the restaurant Mar do Inferno, Santini for ice cream, Arcadia for chocolates, and The World Needs Nata for coffee and patisseries, especially the famous, Portuguese custard tart, nata.
Share a little known but interesting fact about the area/region: We have warm weather, beautiful beaches, mountains, culture and leisure activities all in our immediate area. It's a treasure!
If you were to live in any other region where we have a Coldwell Banker presence, where would it be and why: Sardinia, Italy. Beautiful islands with crystal waters.
Territory Summary:
Portugal is a country in Southern Europe on the Iberian Peninsula. Portugal is the westernmost country of Europe and part of the Mediterranean. It is bordered by the Atlantic Ocean to the west and south and by Spain to the north and east. It has been a member of the European Union since 1986. It was under a dictatorship between 1926 and 1974. It has since prospered but was hit hard by the 2007-2008 recession.
Key Facts:
Population: 10 Million
Language(s) Spoken: Portuguese
Climate: Soft Weather
Currency: Euro

Industry Facts:
Types of Architecture: Modern / Contemporary
Average Sale price: €1.000.000 to €5.000.000
Average years in house/apt: 5 – 10 years